Creating a listing can be done using any browser on any device. This means you can even use your mobile phone to create listings!
The latter is especially handy as it allows you to take your pictures directly using your devices' integrated camera. You can read more about this here.
To create a listing, click the Create button at the top of your screen. Afterwards, you will be redirected to the following page: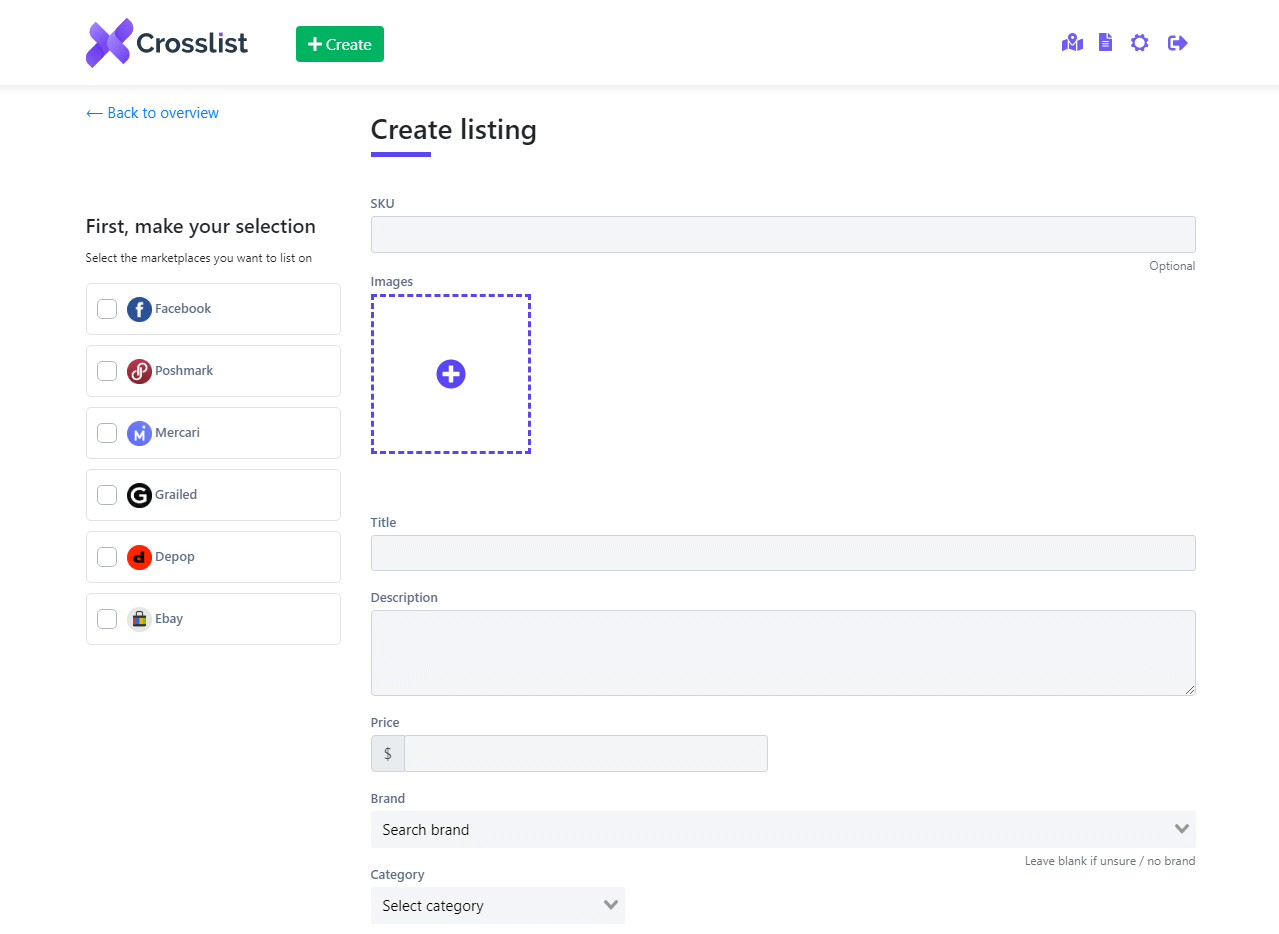 The first step is to determine which marketplaces you intend to list this product on. This is important, because the selection of marketplaces will determine which product information fields are shown.
The idea behind this is that we will only show you fields that are actually available on the marketplaces you wish to post to. For example, if you only select Poshmark and Depop, we will not show you the Tags field as it is not available on these marketplaces.
This way, you do not have to bother with completing listing information that your marketplaces do not support.
You can now start by filling in your product information. Note that fields marked as Optional are not mandatory on any of the marketplaces you have selected. As a consequence, the other fields (without the Optional tag) must be completed in Crosslist before you are able to post, as at least one marketplace requires the field to be completed.
Important: it is possible to save a draft of your listing in case you do not have all the necessary information to complete the form. This feature is especially useful if you are taking pictures of all your products using your phone, but you wish to complete the product information on your computer using a physical keyboard.
You can distinguish between drafts and completed listings by looking at the badge in the listing overview.
Listings that are fully completed and are ready to post are marked as valid. Listings that are not yet ready to post (because they are missing information) are marked as draft. You can see an example below: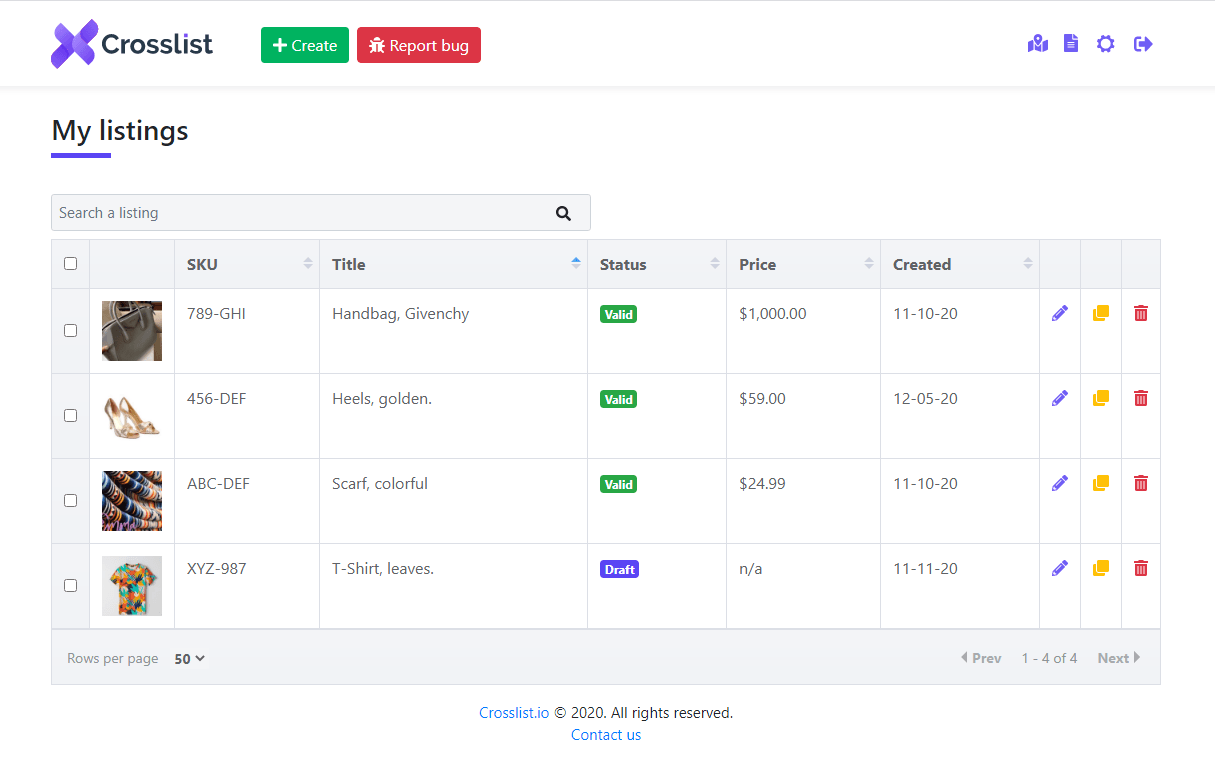 Now that you have created your first listing and validated the content, you are now ready to post to your marketplaces. Read more about posting a product here.