Case Study: Crafting a Multi-Platform Ceramic Business

---
How Brenda turned her handmade creations into a cross-platform success with Crosslist
Brenda has always been drawn to art. As a child, she often tried to fashion all sorts of intricate designs from mud in the garden.
As she grew older, she continued to hone and explore her skills in regular after-school pottery classes.
Brenda had always dreamed of being an artist for a living, so as soon as she had the chance, she started selling her handmade ceramics at local markets.
The products resonated so much with the local community that she knew it was time to expand, and so Brenda's online selling story began.
Her Etsy store – BriCeramics – quickly became a haven for those seeking unique, artisanal ceramic items. Here's a look at one of her beautiful creations:
Her handcrafted bowls, plates, and decorative items garnered a loyal customer base on Etsy. With her growing popularity, Brenda was urged by friends and customers alike to consider reaching a broader audience by venturing into other online platforms.
One platform that repeatedly came up was eBay, known for its diverse customer base and potential for high sales volumes.
The challenge:
While the idea of expanding was exciting, the practicalities were daunting. Brenda's items were unique – each product description, image, and price was specific to the individual piece.
Recreating her extensive Etsy inventory on eBay seemed like a monumental task. Plus, given the unique nature of her products, inventory management was crucial – selling a one-of-a-kind ceramic piece or custom order on Etsy and having the same item purchased on eBay would be a logistical nightmare.
She also worried about maintaining the personal touch in her product listings, which had become her signature on Etsy, across multiple platforms.
When listing products on multiple platforms, there can be a temptation or even an inadvertent trend toward generalization. Sellers often think, "I have 100+ items to list on three different platforms; I need to simplify this."
This might lead them to create more generalized, "one-size-fits-all" type of descriptions, which wouldn't do justice to the unique qualities of each ceramic piece.
The solution:
A fellow artist Brenda met at a local art show mentioned that he had been selling wall art on Etsy and eBay for a while.
Brenda asked him how he managed juggling selling on two platforms, to which the artist mentioned he uses Crosslist.
With a blend of curiosity and hope, Brenda decided to look into Crosslist that evening. After seeing the many glowing reviews and the app's simplicity, she decided to try it.
And she hasn't looked back! Her experience with the tool has been nothing less than transformative for her budding business:
Tailored listings: Brenda's products were unique, and she wanted each listing to reflect that. With Crosslist's customizable templates, she could ensure each product description remained personal and detailed.
Efficient listing process: Manually listing each ceramic piece was a thing of the past. With Crosslist's bulk upload feature, Brenda was able to transfer her entire Etsy inventory into the Crosslist app and then easily upload to eBay in a fraction of the time she had anticipated.
Amazing picture quality: Brenda feared that by using a cross listing app, the quality of her images would be reduced when cross listing. However, with Crosslist, she quickly found out that images are stored at their native resolution in the Crosslist database. As a result, the quality of the images did not deteriorate when cross listing!
The results:
1. Doubled sales
In just three months of branching out to eBay, Brenda witnessed a 90% uptick in her monthly sales. In fact, most of her sales are now made on eBay.
2. Broadened audience
Brenda found a new set of customers on eBay who were not active on Etsy, amplifying her reach. Many of these customers were looking to buy in bulk to resell in their physical stores, which meant a healthy uptick in the volume of units being sold.
3. Consistent brand voice
Despite selling on two different platforms, Brenda's brand voice remained uniform, a testament to Crosslist's meticulous listing management.
What Brenda has to say: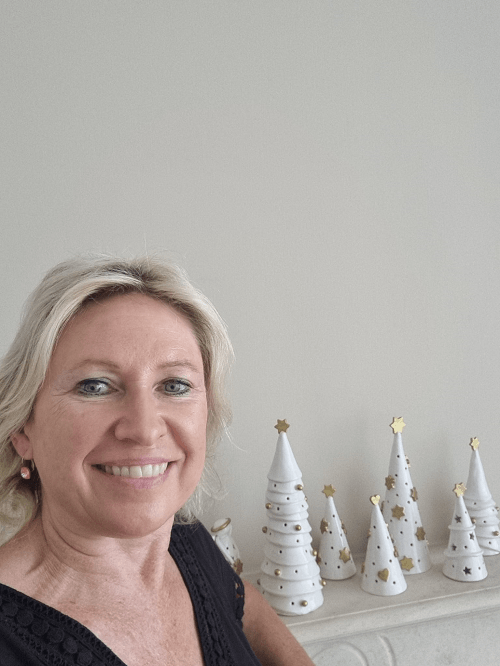 "Crosslist was the bridge I didn't know I needed. The thought of managing sales on two platforms was intimidating, but with Crosslist, it felt like a breeze. I've been able to share my art with a broader audience, and the response has been heartwarming. Crosslist is a must for artists looking to expand their online presence as easily as possible."
– Brenda
The takeaway:
Brenda's journey highlights the potential growth artisans can achieve by tapping into multiple online sales platforms.
In niche segments like handmade ceramics, where each piece tells a unique story, tools like Crosslist ensure that these stories are told consistently, regardless of the platform.
By simplifying the listing process and ensuring inventory accuracy, Crosslist empowers sellers to focus on what they truly love – creating.
Questions or just say hello!
Well, congratulations to you for making it this far! Here's a reward in the form of a 10% discount code on your first month of Crosslist (add during check-out). Sign up now with a 3-day money-back guarantee!
You can learn more about how Crosslist works here.
If you have further questions, feedback, bug reports, or want to know a bit more about us, why not swing by for a chat and say G'day! You can have a chat with us through Messenger.