Save time cross listing on the world's largest online marketplaces.
Crosslist® allows sellers to list quickly on marketplaces such as Ebay, Poshmark and Mercari. Sign up now with our 3-day money-back guarantee!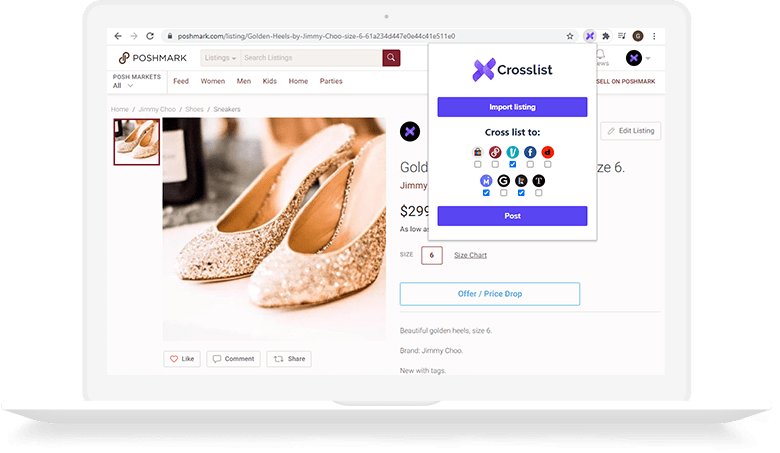 4,000+ sellers trust our product to cross list their inventory
One-click integrations with:












Just the right amount of features. No less, no more.
What our customers are saying: