Case Study: From Thrift-Store Finds to Multi-Channel Success
---

How Katie grew her sales by 160% with Crosslist
Katie, a vintage clothing enthusiast, had always loved the thrill of hunting for great finds in her local thrift stores. Her eye for unique vintage pieces had her friends constantly asking, "Where did you get that?".
Realizing the potential, she turned her passion into a business and began selling on Poshmark.
She had bought items off the platform before, so she was familiar with it and knew it attracted a highly engaged fashion-forward community.
Sales began trickling in shortly after she launched her store, and the feedback was overwhelmingly positive.
The thrill of every sale kept Katie going, inspiring her to cast her net further to find her customers the very best vintage clothing and research ways she could improve the customer experience.
The challenge:
While the sales were consistent on Poshmark, Katie knew the untapped potential in expanding to other platforms.
She had heard of Mercari and Depop, both boasting communities with a soft corner for vintage finds. However, the logistical nightmare of managing inventory on multiple platforms was a significant hurdle.
The manual process of listing on one platform was time-consuming, let alone three.
Katie was still working a full-time job and didn't know how she'd find the time to sit for hours manually uploading her now sizable inventory to three platforms.
She did recognize the need to cater to different audiences. Each platform had its distinct user base with varying preferences.
This required tailoring her marketing approach to resonate with each demographic. She knew if she wanted to expand and turn her thriving side hustle into her full-time job, she simply HAD to branch out to more than one online platform.
The solution:
Katie signed up on Mercari and Depop but wasn't getting the most out of these additional platforms.
Due to time constraints, not all her listings were uploaded to each platform, and many had inconsistent information compared to her original Poshmark listings.
She was about to give up on a multi-channel sales strategy when a late-night deep dive on Google led her to Crosslist.
Of course, she was initially skeptical, but she did her homework, reading reviews and checking the Crosslist knowledge base for information.
The platform's promise of simplifying multi-channel listing management was too enticing to pass up. She decided to give it a try… What did she have to lose?
If she wasn't satisfied with the cross-listing tool, she could get her money back anyway with their 3-day money-back guarantee.
Its user-friendly interface allowed her to easily upload and manage listings across multiple platforms, including Mercari and Depop.
She found she could:
Upload listings in bulk in the background: No more spending hours on individual uploads. Crosslist allowed her to upload listings in bulk and in the background, without using a form-filling approach!
Manage her inventory across multiple marketplaces: Using the Crosslist dashboard, she was able to easily delist sold inventory from multiple marketplaces from one convenient location.
Maintain consistency: Crosslist's template feature and image editing software ensured her brand messaging remained consistent, regardless of the platform.
The results:
1. Increased sales
Within two months of expanding to Mercari and Depop via Crosslist, Katie saw a 160% increase in sales.
On Poshmark, she was bringing in around $600 in monthly sales.
This shot up to over $1,500 every month. 6 months in, she expanded to eBay, too, seeing monthly revenue in excess of $2,000.
Below, you will see the average seller sees an increase of 120% when adding two sales channels to their funnel.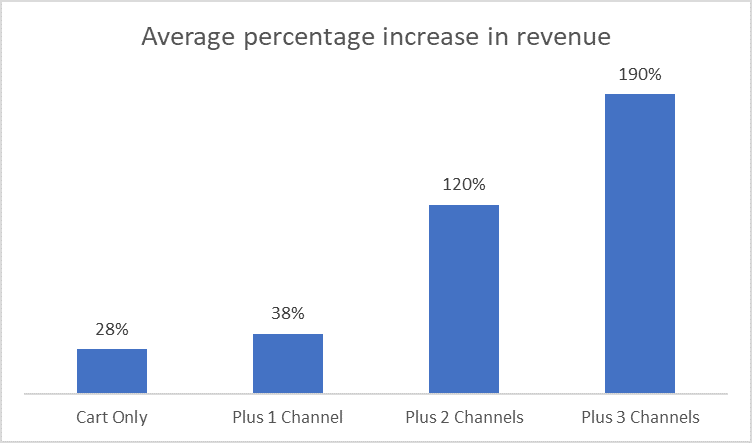 2. Saved time
What would have taken her hours, if not days, Katie managed to achieve in a fraction of the time using Crosslist's bulk listing capabilities.
3. Greater visibility
By branching out, she accessed new markets and customers she hadn't reached before. This resulted in a 160% increase in sales.
4. Consistent branding
Using Crosslist's template feature, Katie ensured her brand voice was consistent across all platforms. By using Crosslist's image editing feature, she was able to standardize her pictures as well.
What Katie has to say: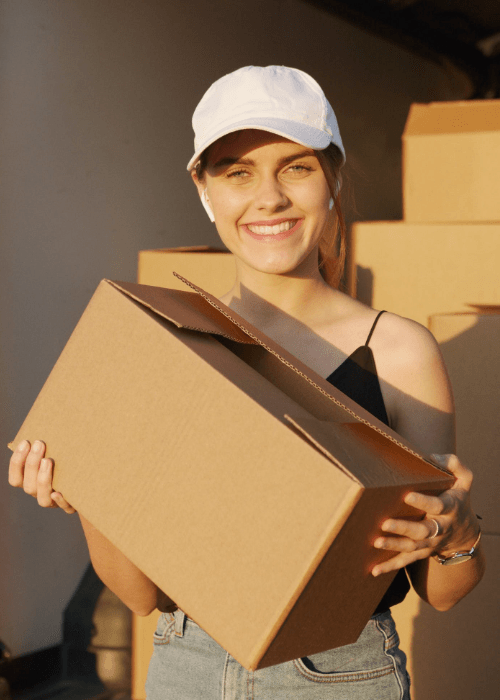 "Crosslist revolutionized my reselling business. Not only did it open doors to new marketplaces, but it also saved me so much time. Juggling a full-time job and trying to scale my reselling business proved impossible. I would have thrown in the towel if I hadn't found Crosslist. My sales have skyrocketed since expanding to Mercari and Depop – I can't source new stock fast enough! Every vintage clothing reseller should be using this tool!"
– Katie
The takeaway:
Katie's story is a testament to the power of multi-platform selling and the efficiency that tools like Crosslist can bring.
For passionate sellers like her, expanding horizons can bring substantial rewards, both in terms of sales and brand reach.
It's also a game changer for sellers juggling many other responsibilities and simply does not have the bandwidth to manually upload 100s of listings every week.
Instead of putting your dreams on the back burner, Crosslist makes it possible to pursue your expansion goals.
Questions or just say hello!
Well, congratulations to you for making it this far! Here's a reward in the form of a 10% discount code on your first month of Crosslist (add during check-out). Sign up now with a 3-day money-back guarantee!
You can learn more about how Crosslist works here.
If you have further questions, feedback, bug reports, or want to know a bit more about us, why not swing by for a chat and say G'day! You can have a chat with us through Messenger.