Multi-channel listing software for Vinted.
Crosslist® is a comprehensive multi-channel listing tool that enables you to create and manage your listings on Vinted effortlessly.
With Crosslist for Vinted, you can quickly transfer your inventory between Vinted and other marketplaces.

How Crosslist helps you sell on Vinted.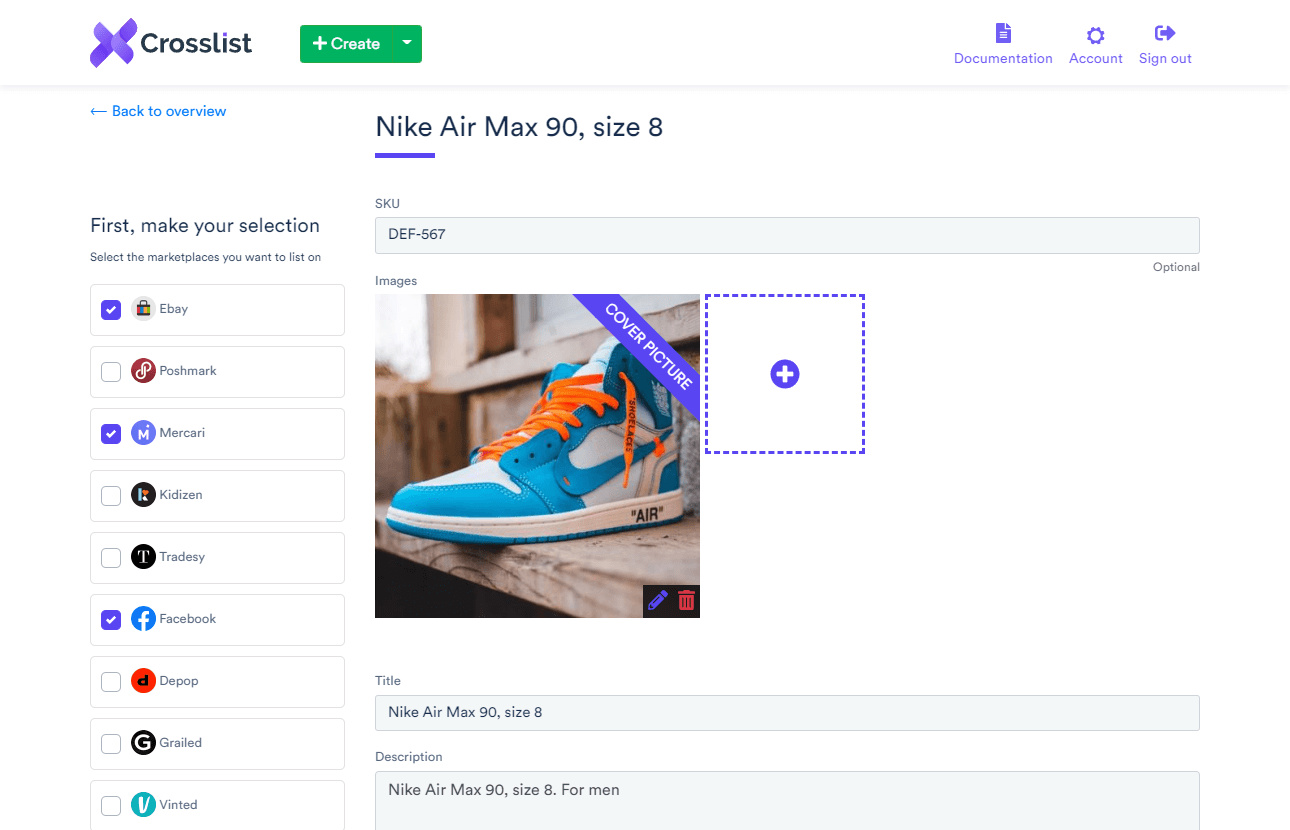 Bulk list on multiple marketplaces.
Reach more customers.
Grow your business by selling on multiple channels. Crosslist integrates with 9 different marketplaces, including Vinted.
Save time.
Save time manually completing forms. Bulk list your products quickly on Vinted and other marketplaces.
Manage your listings from one interface.
Mobile support.
Create products and take pictures with your mobile device. Enhance your pictures using our state-of-the-art image editor.
Custom templates.
Build unlimited listing templates in advance. Optimize and craft listings that sell using our beautiful pre-built descriptions.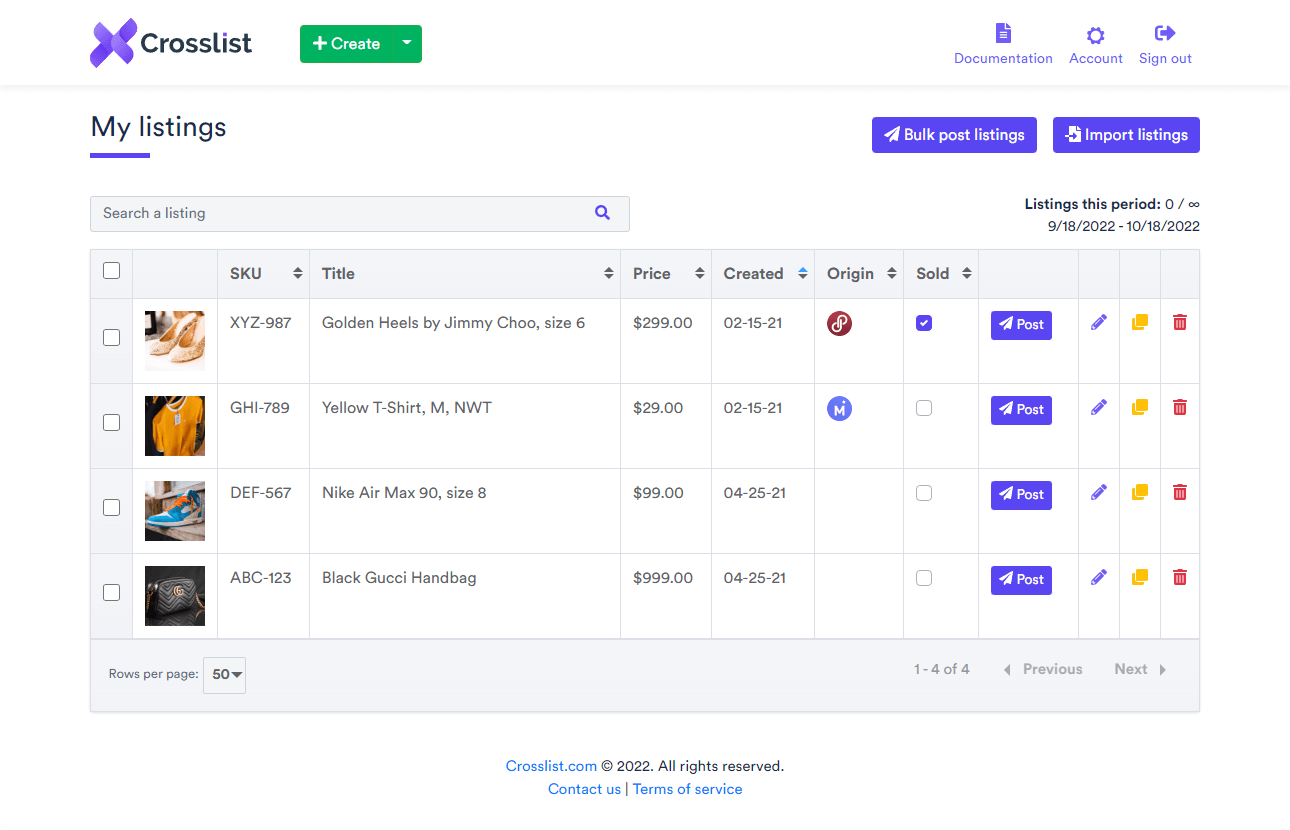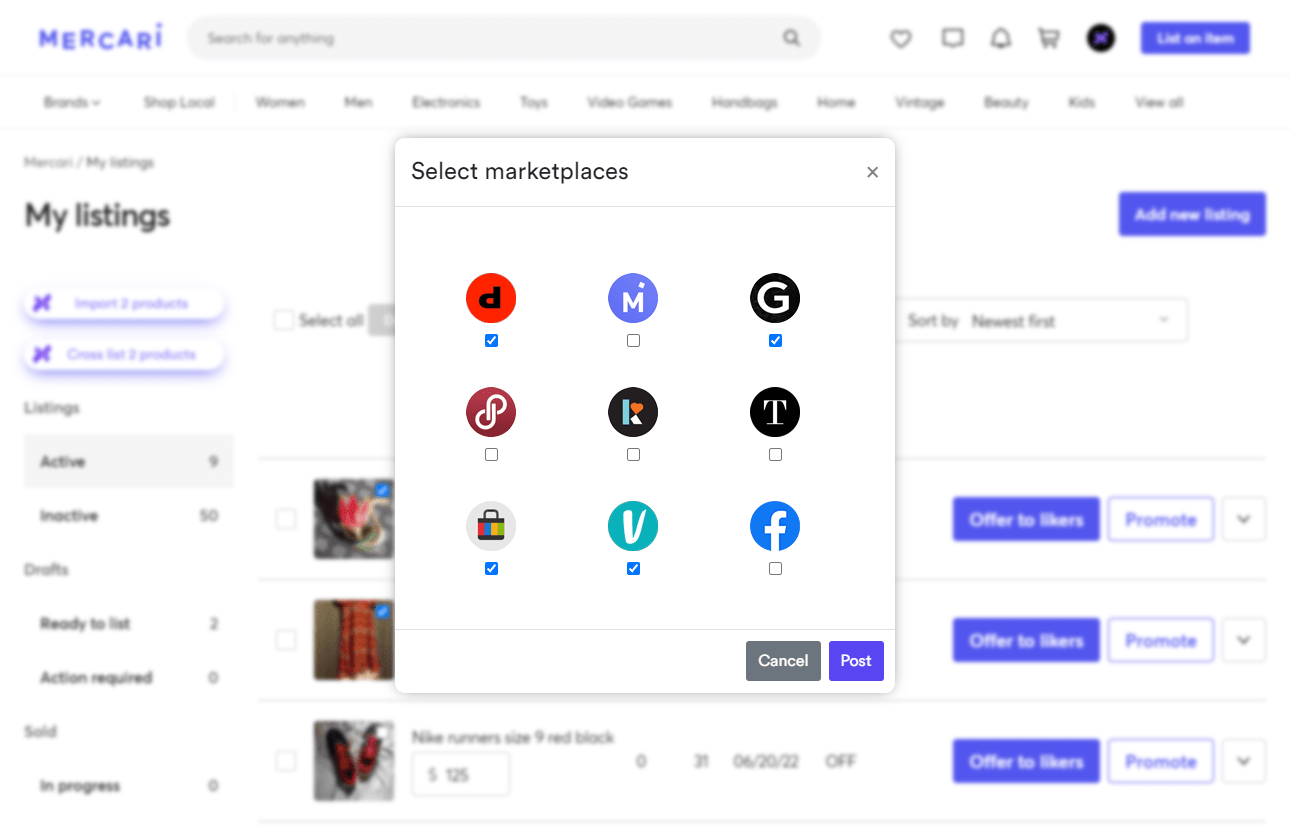 Cross list between marketplaces.
Quick and efficient.
Transfer listings directly between Vinted and other marketplaces in a matter of seconds.
Unlimited cross listing.
Import or cross list products in bulk or one by one with just one mouse click, all without limits.
What our customers are saying:
What our customers are saying:
Questions? We're always here to help.