Case Study: The Card Collector's Conundrum

---
How Peter optimized his sales strategy with Crosslist
Peter had been collecting Pokémon cards since childhood and remained an avid collector well into his teenage years. So, after two and a bit decades of growing an impressive collection, he found himself sitting with some of the rarest cards in the game.
It wasn't until the resurgence in popularity of all things Pokémon with the launch of Pokémon Go that he realized he was sitting on a goldmine.
He found no real use for them anymore, and they were gathering dust… instead of hoarding them all for himself, he decided it was time to share his collection with the world!
With an impressive collection and knack for finding new cards to add to his shop, his eBay store took off pretty quickly. His reputation was impeccable, and his sales were consistent, but Peter felt he was hitting a plateau after a few years of selling on eBay.
His eBay store had become the go-to place for Pokémon enthusiasts looking for that rare find. He took pride in his extensive product offering, and his ability to help fledgling collectors find their perfect cards.
However, as the Pokémon craze continued to rage on, Peter realized he was limiting his brand's ability to grow by only selling on eBay.
PS: In case you're not familiar with the Pokémon card craze, here's a peek at what they actually look like!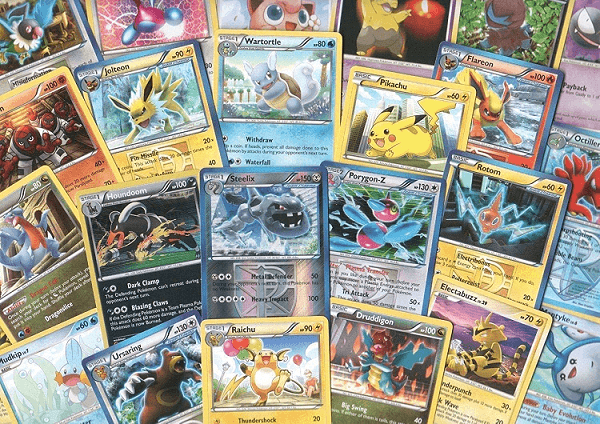 The challenge:
Many collectors were venturing to newer platforms like Mercari for their purchases. Peter realized that by sticking solely to eBay, he could miss out on a substantial portion of the market.
However, migrating his extensive inventory to another platform was daunting. Every card had specific details, conditions, and prices, and the thought of relisting each one manually was overwhelming.
Furthermore, tracking sales across multiple platforms raised concerns about potentially selling a unique card on one platform only to have it purchased almost simultaneously on another.
The solution:
A chance meet-up with an old high school friend naturally led to a discussion about work. When Peter mentioned he was having trouble migrating his inventory across to Mercari and found the existing cross listing tool he was using very frustrating, the friend recommended trying Crosslist.
They'd been selling their refurbished home decor on Facebook Marketplace and had successfully branched out to Etsy and eBay using Crosslist.
Peter, always open to optimizing his business, explored the tool. His key takeaways from using Crosslist were:
Quick and seamless cross listing: With thousands of cards to cross list from eBay, the bulk cross list feature was a godsend. In less than an hour, Peter had successfully cross listed all of his eBay inventory to Mercari!
Delist and relist capabilities: Managing such a large inventory across multiple channels was no small feat. Using Crosslist's relist/delist capability, he was able to quickly delist an item from multiple marketplaces when sold.
Impeccable consistency: Each card had its backstory, condition grade, and pricing correctly transferred over. Crosslist's dynamic form ensured every detail was consistently presented, irrespective of the platform.
The results:
1. Taking back his niche
Within two months, Peter's Mercari sales matched and occasionally surpassed his eBay sales. He was pleasantly surprised that his sales had climbed by 43% since adding Mercari to his sales plan.
2. Increased efficiency
Crosslist drastically reduced the hours Peter spent listing and relisting cards. He could now rather spend this time sourcing new collectibles to further his expansion plans.
3. Expanded customer base
Tapping into Mercari's user base allowed Peter to connect with a younger generation of Pokémon enthusiasts and grow his customer base.
Some of these younger customers wanted cards he hadn't considered adding to his store before, so tapping into a new market meant he could better serve his customers on both platforms.
What Peter has to say: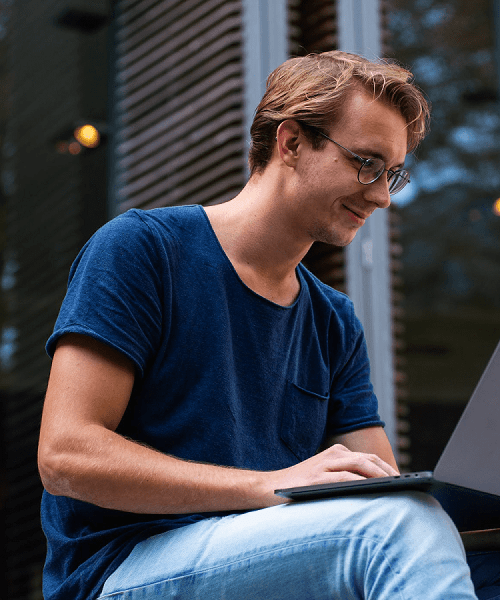 "Crosslist transformed my approach to online selling. Given the sheer volume of my inventory, I was hesitant about expanding beyond eBay. Crosslist made the transition seamless. I've connected with new customers and have even started recognizing repeat buyers on Mercari. This tool is essential for anyone serious about multi-platform selling and scaling their online business."
– Peter
The takeaway:
Peter's success with Crosslist underscores the advantages of diversifying sales channels, especially in niche markets like collectibles.
For sellers with extensive inventories and specific product details, tools like Crosslist can be instrumental in efficiently expanding to new platforms without compromising on listing quality.
Questions or just say hello!
Well, congratulations to you for making it this far! Here's a reward in the form of a 10% discount code on your first month of Crosslist (add during check-out). Sign up now with a 3-day money-back guarantee!
You can learn more about how Crosslist works here.
If you have further questions, feedback, bug reports, or want to know a bit more about us, why not swing by for a chat and say G'day! You can have a chat with us through Messenger.