Register a Crosslist account.
Crosslist is a web application that is accessible from any device.
Sign up now with our 3-day money-back guarantee!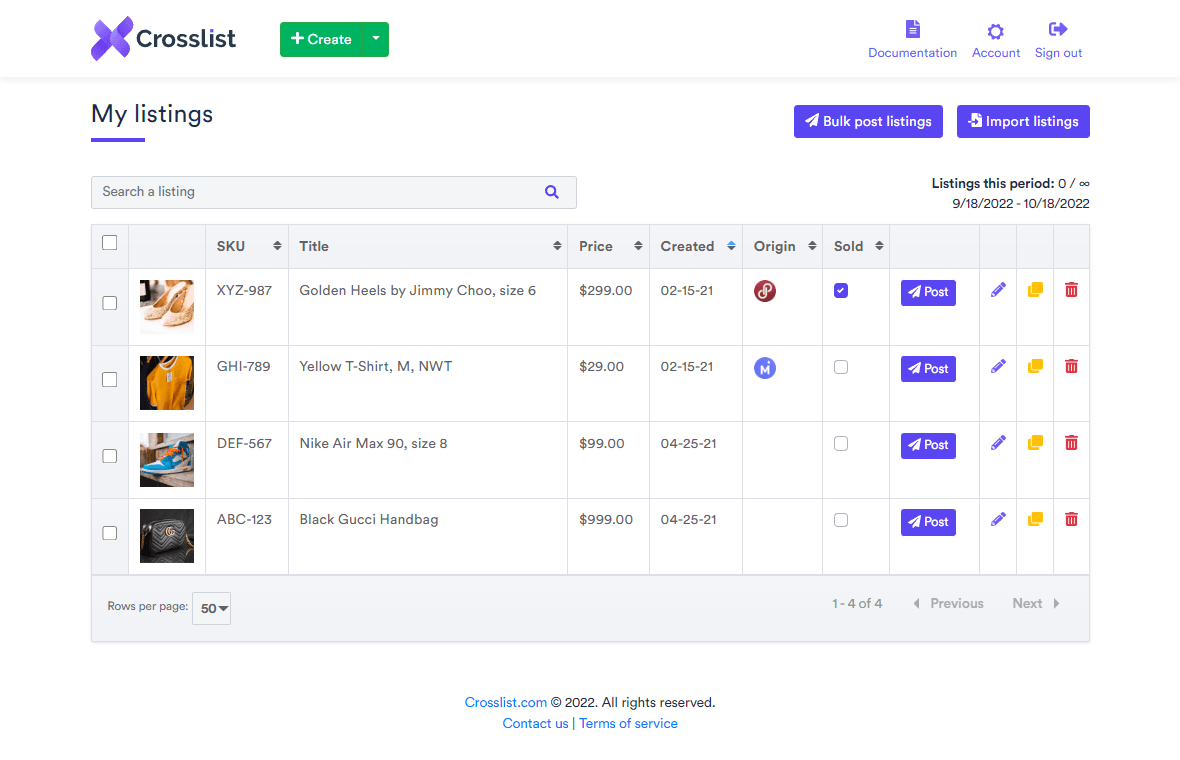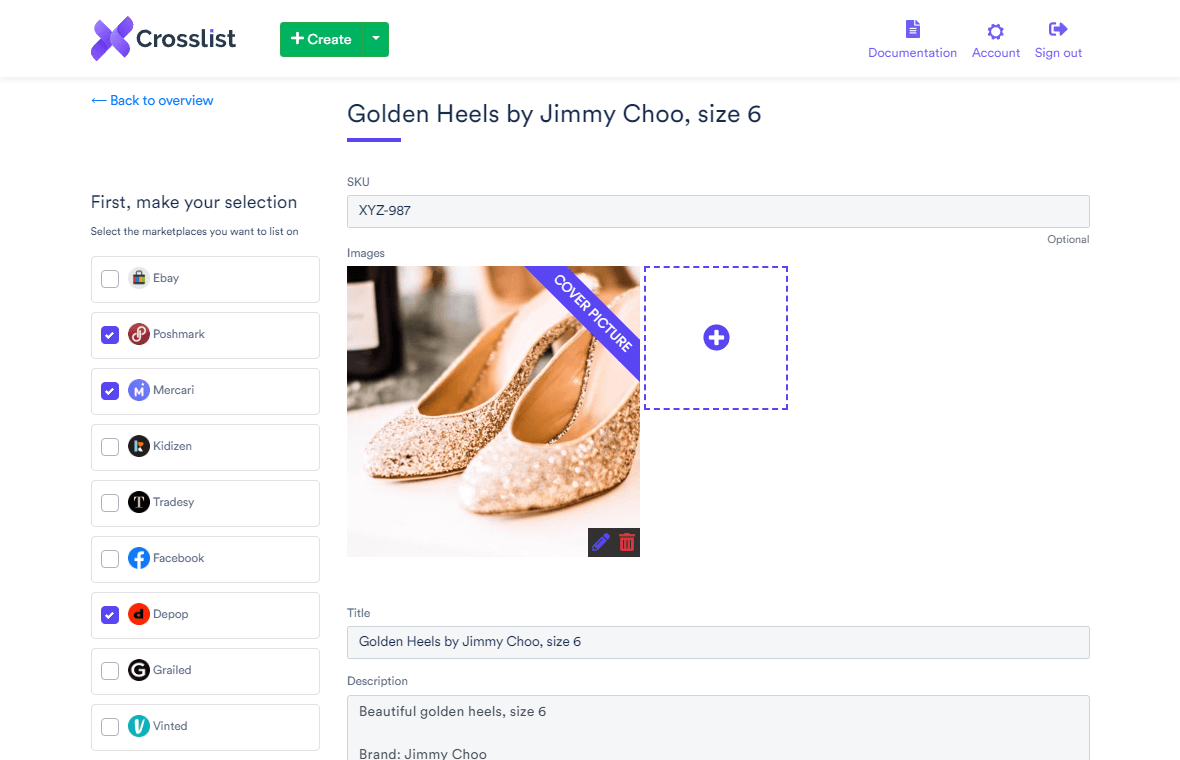 List new inventory.
Create and list products in bulk from one interface.
Crosslist will automatically complete the listing form for each selected marketplace.

Cross list existing inventory.
Is your inventory already listed elsewhere?
With Crosslist, you can easily transfer existing products across marketplaces.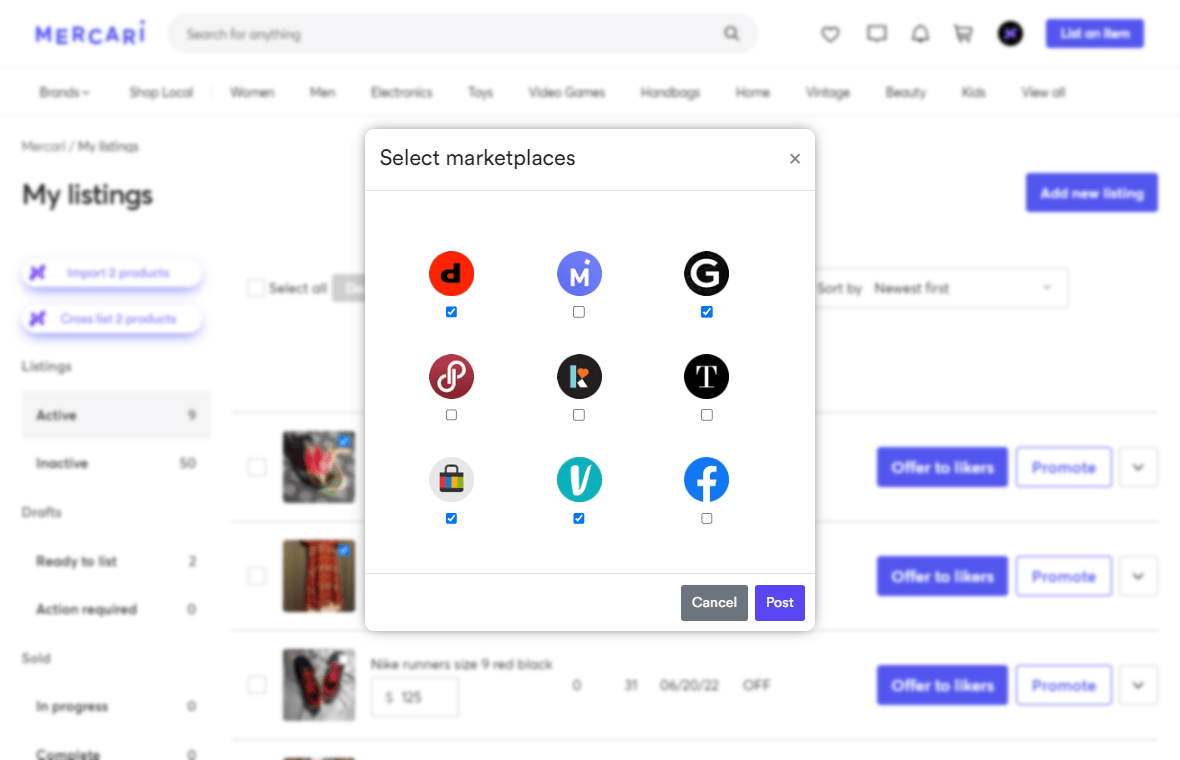 Questions? We're always here to help.