How to cross list from Etsy to Kidizen.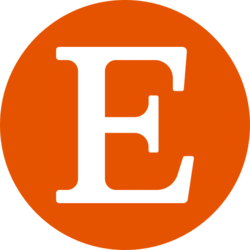 Etsy
Etsy is a global online marketplace that focuses on handmade, vintage and craft supplies.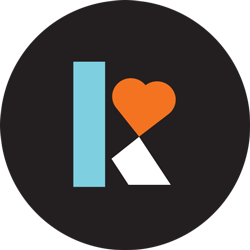 Kidizen
Kidizen is a parent-to-parent marketplace where you can find deals on unique kids' clothes, shoes, accessories, toys, books, nursery and room decor, and more.
Looking for a quick and simple way to cross list your inventory from Etsy to Kidizen?
Then Crosslist is for you!
Crosslist is a comprehensive multi-channel listing tool that allows sellers to:
With Crosslist for Etsy, you can easily cross list your inventory to Kidizen by following the steps below:
Step 1: Navigate to your Etsy listing overview.
With Crosslist, you can transfer your inventory directly from the Etsy listing overview.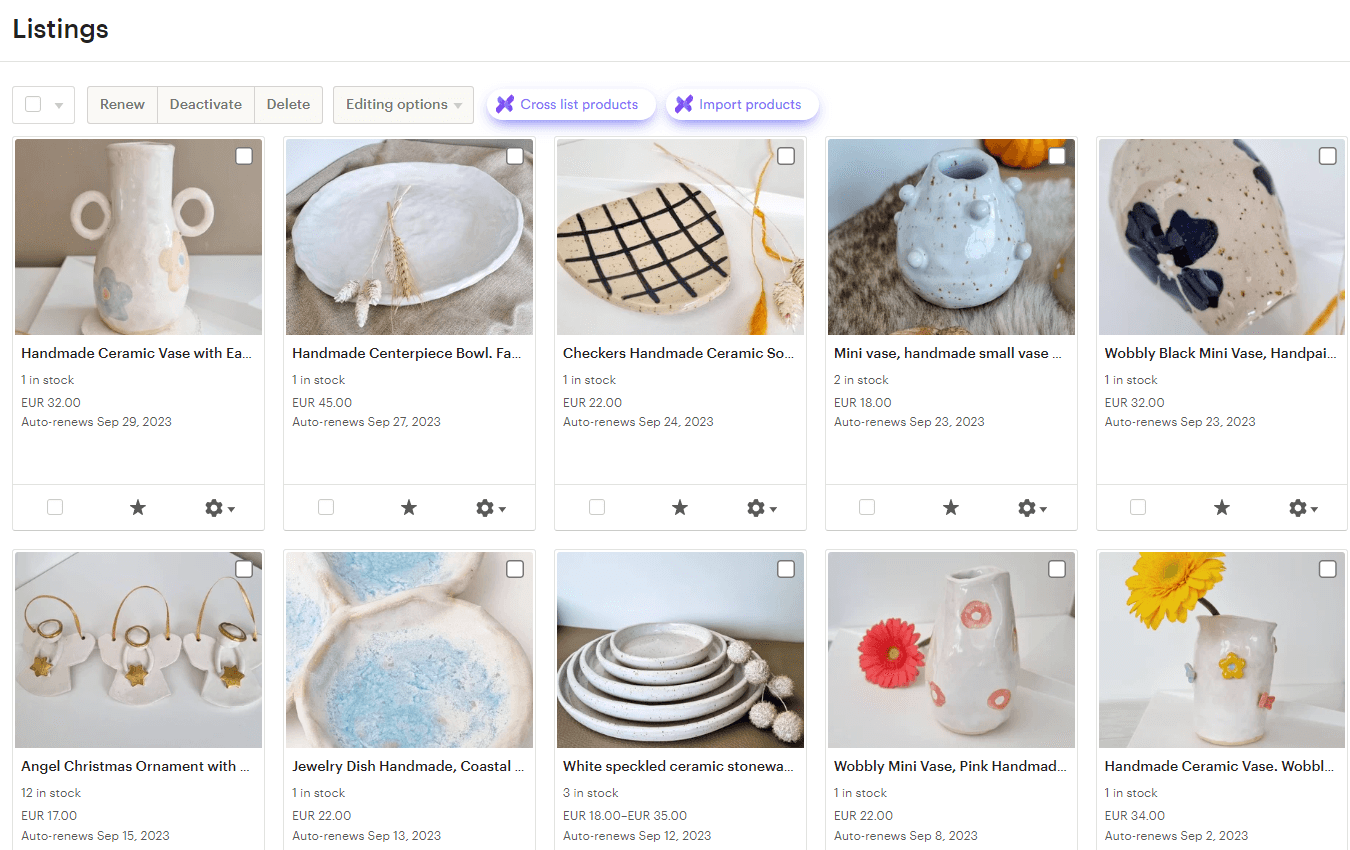 Step 2: Select the listings you want to cross-list.
Now, select the listings you want to cross list from Etsy to Kidizen.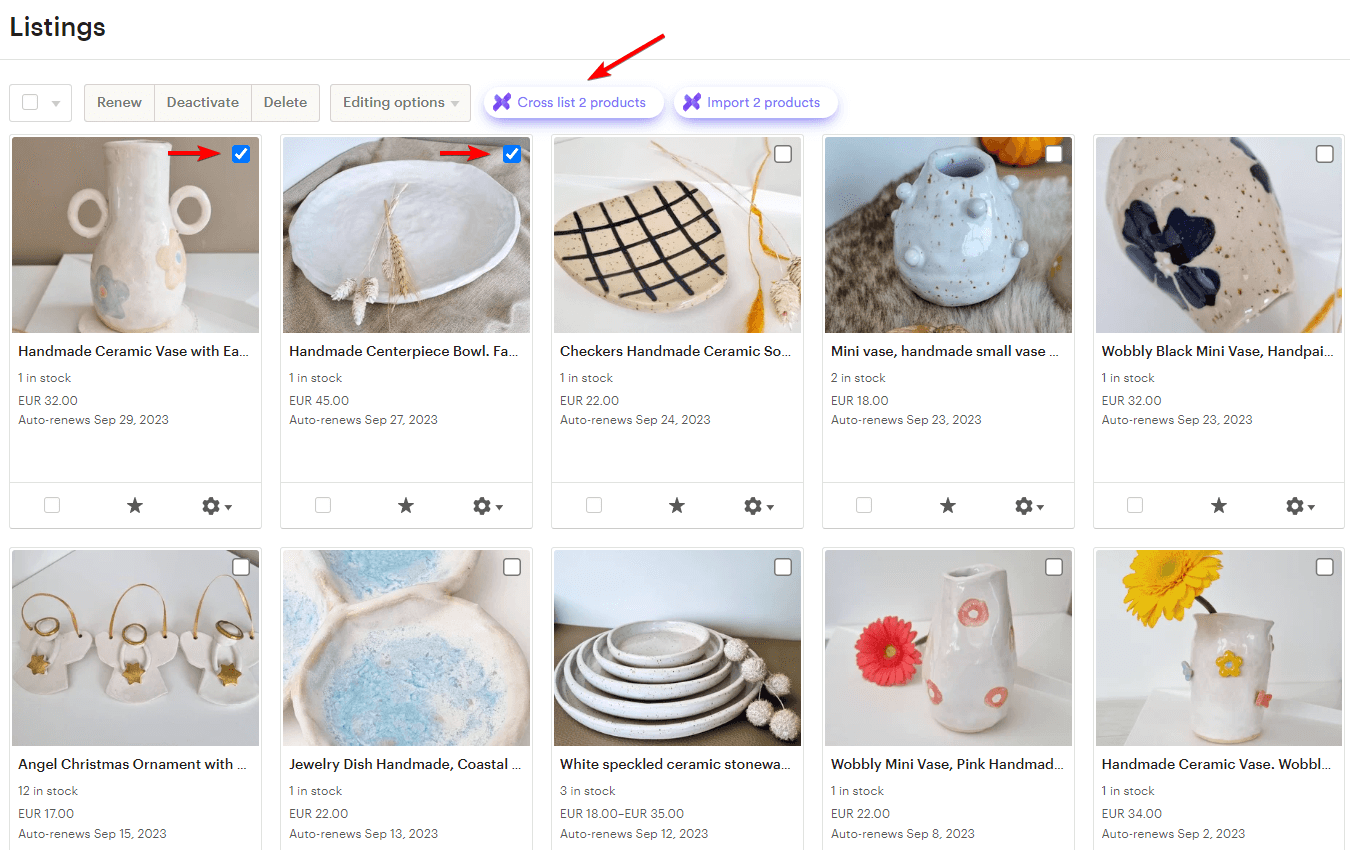 Step 3: Select the marketplaces on which you want to list.
Click the Cross list products button and select Kidizen.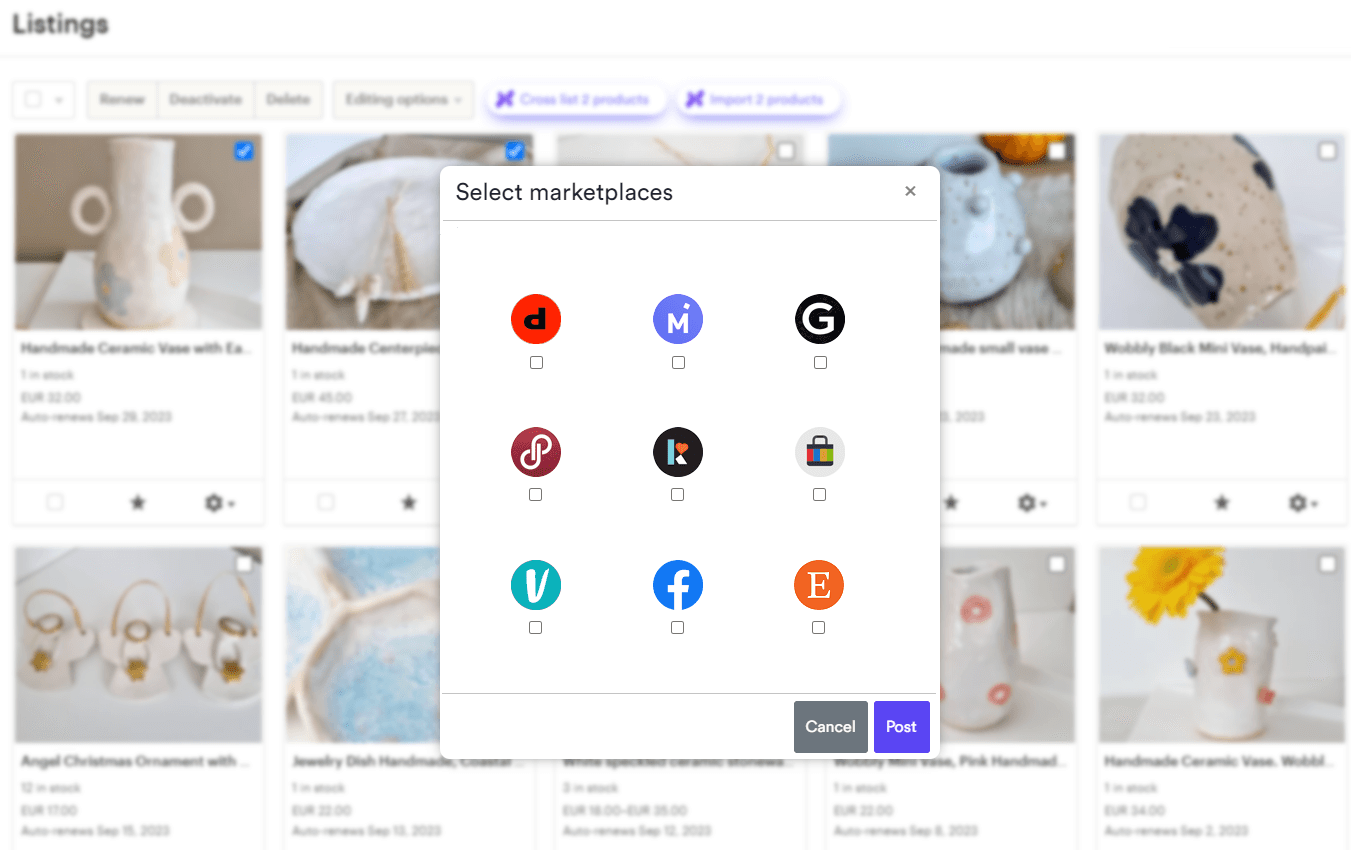 Step 4: Transfer your inventory.
Crosslist will automatically transfer and post your listings to Kidizen. 🔥
Alternatively, you can also import your listings into the Crosslist web application to make changes before cross listing.
Ready to get started?
Here's a 10% discount on your first month of Crosslist!
Sign up now with our 3-day money-back guarantee!
Questions? We're always here to help.