How And When Do Sellers Get Paid On Poshmark?

---
The ting of money getting credited to your bank account after a successful online sale is one of the best feelings in the world. And it's even better when you receive the money immediately.
And, hey. Isn't that how online sales are supposed to work, anyway? You sell a product, the buyer pays, and the money hits your account instantly?
But not all online marketplaces are created equal. Some, like Poshmark, have a different way of handling payments. Here's a guide on how (and when) buyers get paid on Poshmark so that you're not left confused after your first sale.
How and when do you get paid on Poshmark?
Made your first sale on Poshmark? Great. Now you're probably wondering why Poshmark says the money you made from the sale is "pending."
After all, the transaction is complete, right? That's because payments work a bit differently on Poshmark. You'll need to ship the item and wait for the buyer to receive it before you actually get paid.
The money will hit your Poshmark Balance only after the buyer has received your item and "accepted" it after checking that everything is in order.
This is because Poshmark wants to make sure that the item you ship is exactly as described so that the buyer doesn't want to return the item.
But buyers are humans, and they often forget to "accept" or rate the item. In that case, Poshmark will wait for three days after delivery.
If no return case has been opened by the customer, Poshmark will automatically release the funds to your Poshmark Balance after 72 hours.
How to check your Poshmark balance?
No matter what payment method your buyer uses, the money will get deposited to your Poshmark Balance first. You can, then, withdraw the money and use it however you like.
But before we dive into the different payout options available, here's how you can check your Poshmark Balance to see how much money is available for you to withdraw after the Poshmark takes its cut.
Step 1: If you're using your desktop, click on your profile picture on the top right corner and select Order Activity in the drop-down menu.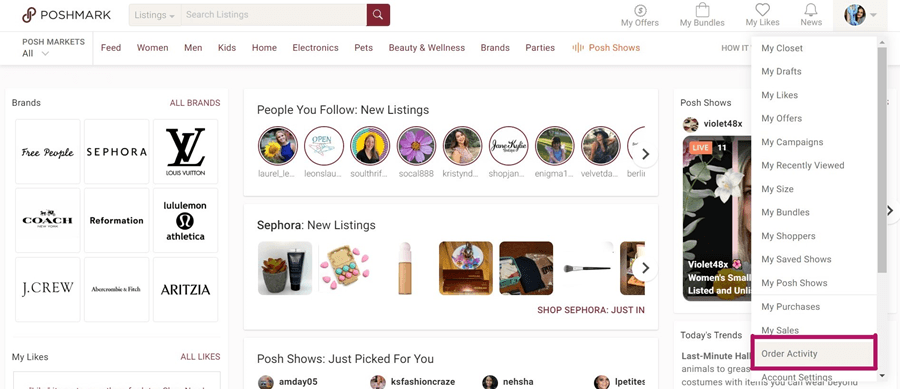 If you're on the app, tap on your username icon at the bottom right corner.
Step 2: Head to My Balance, both on the website and mobile app. If you're on the app, you can also simply click on the green money icon on the top right corner.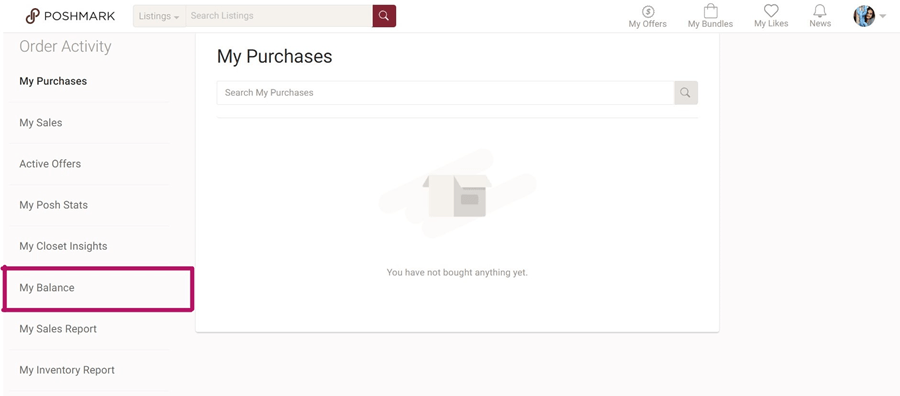 And lo and behold! Your Poshmark Balance is ready for perusal! Here, you will see three things:
Credits. You can use these to shop for things on Poshmark.
Pending. If you just completed a sale and haven't shipped the item yet, or are waiting for the buyer to accept the item, the money you will earn from the sale will show under the pending tab.
Redeemable. Once the buyer accepts your item, or three days have passed from the date of delivery, the funds from the pending tab will move over here. This tab shows the amount of redeemable balance from all past sales. This is the amount of money you can withdraw.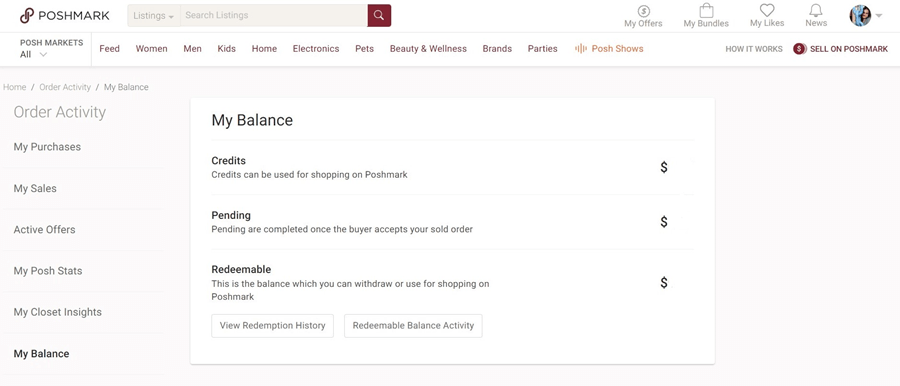 Now that we've covered how you get paid on Poshmark and where to check your balance, it's time to look at all the payout options available.
Payout options available on Poshmark
Once you get paid, you're going to want to withdraw that money so that you can spend it or save it. And, unless you plan on using the money to shop for more stuff within Poshmark, we recommend that you withdraw the money as soon as possible. Why?
Because your Poshmark Balance does not double down as a bank account, and using it to hold large sums of money for long periods of time isn't really the best decision.
Luckily, Poshmark offers several payout options. To withdraw the money, head to the My Balance tab by following the instructions outlined in the previous section. Tap on the Redeemable button.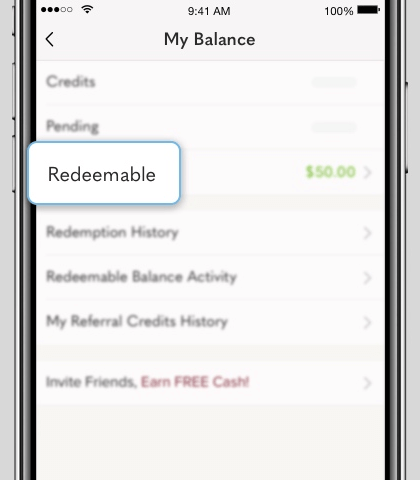 Now, you will see 5 options to transfer your money. Let's look at them one by one!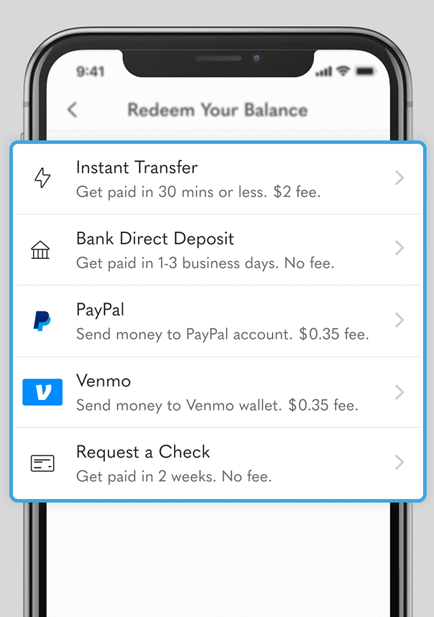 Instant debit transfer
Whether you're short on funds and need the payment instantly, or simply don't like waiting a few days for the money to hit your account, instant transfer allows you to get the money immediately. i.e. typically within 30 minutes.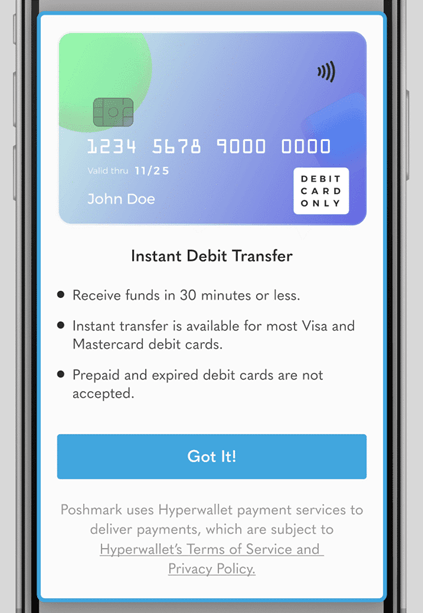 To activate the instant transfer, you need to link an active debit to your account. Poshmark also charges a $2 fee for this service, which will be deducted from your redeemable balance.
Once you link your debit card and select this option, you will receive the money (minus the $2 fee) in half an hour or less.
Direct bank deposit
This option deposits the money directly in your bank account. However, it might take up to 2-3 business days to do so. But the upside is that there's no fee.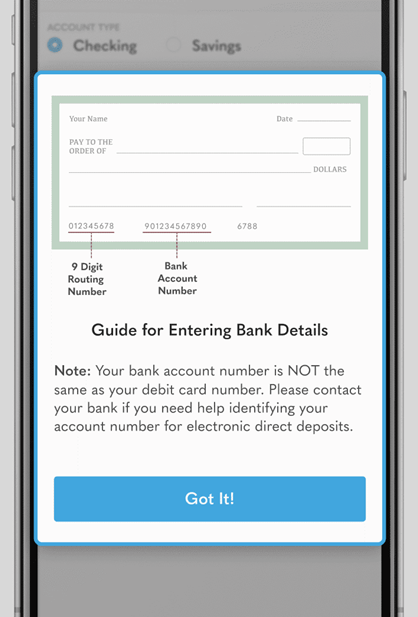 Once you choose this option, you will be prompted to enter your bank account details, such as your full name, your account number, and your routing number.
These details will be saved for all future transfers, so you need to enter them only once.
PayPal
If you already have a PayPal account, you can get the money transferred to your PayPal balance for a small fee of $0.35. You can also create an account during this process if you don't already have one.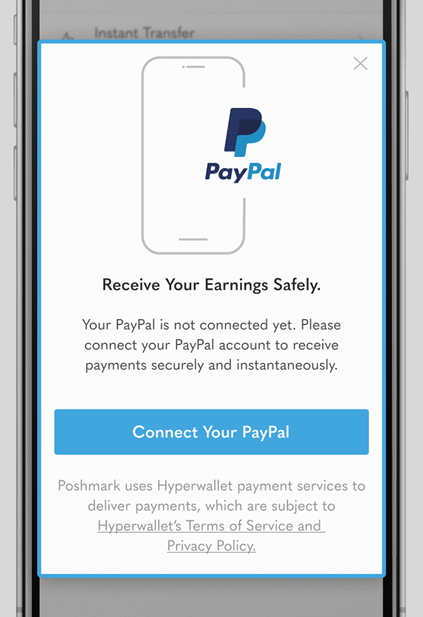 Click on the PayPal option and you will be asked to connect your PayPal account to Poshmark. Once you're done, the money will show up on your PayPal balance fairly quickly.
You can, then, use it directly from PayPal, or transfer the funds to your bank account.
Venmo
Like PayPal, you can also choose to get the money deposited to your Venmo account for a $0.35 fee. The process works similarly to that of PayPal.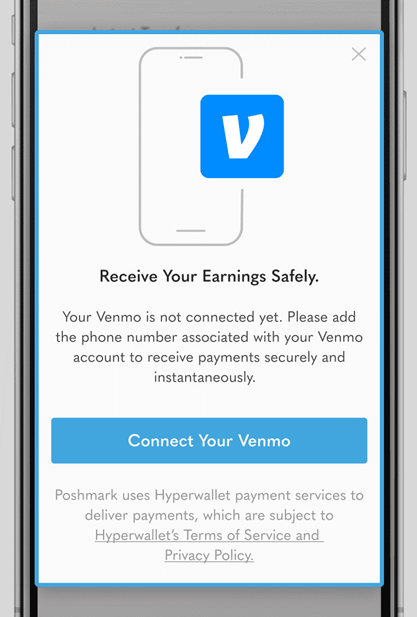 Just connect your Venmo account to Poshmark by entering the phone number associated with it. After you confirm that it's your account through a verification code, the money should be on its way to your Venmo balance instantly.
Paper check
Poshmark also gives you the option of receiving your payment via a physical check by entering your mailing address. However, this process takes the longest and also has security issues because the check can get lost in transit.
So, we recommend that you choose this option only if you need a paper trail for documentation purposes. Or if none of the other options are possible for some reason.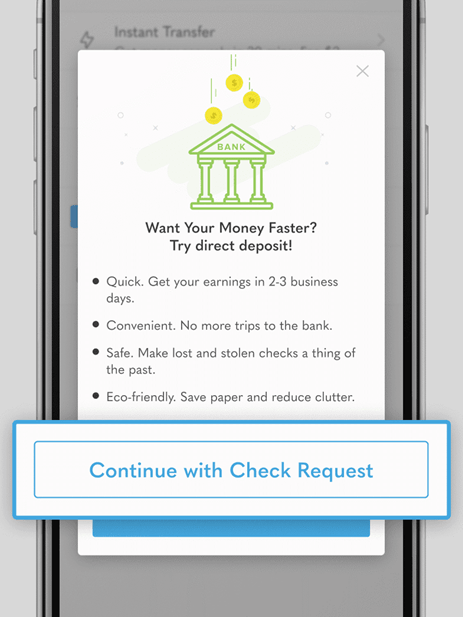 Bonus: store credit
This one seems really obvious, but if there's something that you have been wanting to purchase on Poshmark, you can use your redeemable balance directly to buy the item(s).
This makes the buying process really convenient for you and eliminates the entire song and dance of transferring your money to your bank.
Questions or just say hello!
Well, congratulations to you for making it this far! Here's a reward in the form of a 10% discount code on your first month of Crosslist (add during check-out). Sign up now with a 3-day money-back guarantee!
You can learn more about how Crosslist works here.
If you have further questions, feedback, bug reports, or want to know a bit more about us, why not swing by for a chat and say G'day! You can have a chat with us through Messenger.