17 Poshmark Tips To Make A Six-Figure Income

---
Online sales accounted for almost 20 percent of retail sales worldwide in 2021. Poshmark is, along with Mercari, one of the mega-players contributing to online sales.
The platform offers numerous profitable opportunities as a large-scale and competitive marketplace. It is also reliable and safe and trusted by many users.
Top sellers on the platform earn six-figure incomes while working full-time. One of them is Suzanne Canon, who has made over a million dollars in sales since she began selling in 2012. Poshmark is now her full-time job, she said for Business Insider.
In this article, we will give you some of the most important, tried and tested reselling tips to start earning big money using the Poshmark app.
We compiled Poshmark tips from the most successful resellers, we will share advice on how to take perfect Poshmark photos, how to delight your customers with shipping, and more.
Not sure how to get started on Poshmark? Then have a look at our ultimate how to sell on Poshmark guide instead!
Follow Poshmark tips from the most successful resellers
The digital sale of fashion footwear, apparel, and accessories is in rapid growth. This is why you could use some tried and tested expert tips for selling on Poshmark.
1. Expert seller Kate Hill: Taking optimal photos is a big yes
In an interview with Business Insider, expert seller Kate Hill suggests taking high-quality photographs. In less than two years, she made more than $100,000 in sales on Poshmark while employing photo optimization techniques.
No one will give your item a second look if your cover shot isn't spectacular. Moreover, the primary concern of any Poshmark buyer is the garment's condition. That is why Kate Hill views lighting as crucial to your reputation as a seller.
2. Expert seller Kristin Bachman: Nurturing a customer-experience mindset bears fruit
Kristin Bachman, who earns six figures every year on Poshmark, began selling clothes from her closet. She now successfully runs her boutique shop through her Poshmark account. Her primary goal is to focus on the latest trends, conduct extensive research, and monitor buyer preferences.
As a leading seller, Kristin recommends a strong focus on the top categories and the number of likes on various items.
She encourages Poshmark sellers to provide a compelling customer experience, transforming a mere visitor into a buyer. Furthermore, Kristin always sets expectations for a delivery guarantee and matches or exceeds those expectations.
With a customer-experience mindset, sellers can optimize engagement with—and deliver to—customers before and after purchase.
3. Expert seller Samantha Matt: Finding the right price is crucial
Samantha Matt decided to start selling old possessions on the Poshmark marketplace three years ago, in June 2017. As of June 2020, she posted 277 listings and sold 198 of them, earning her $2,436.89.
Samantha recommends aiming high when you first evaluate item prices on the platform.
Proper research informs her on how many items on Poshmark she can sell pragmatically. Samantha looks for original item listings to find MSRPs (Manufacturer Suggested Retail Price).
Finally, she also focuses on official product descriptions and quality photos in natural light for her listings. So, set your product prices optimally considering the fee structure, including the original and competitor prices.
Also, focus on the listing likers, condition and time frame, potential discounts for future customers, and shipping.
Poshmark photo tips
Poshmark sales can be increased by improving your listing photos on Poshmark. Here is what you have to do:

1. Ensure optimal lighting
Having adequate lighting before capturing a Poshmark photo is one of the most crucial aspects that any seller should remember.
You can use sunlight, reflected light, window light, and backlight. They are not all made equal, so you must learn how to use them effectively. You can walk outside and experiment with different light sources to observe what helps and what doesn't.
If you have difficulty obtaining natural light, you can utilize artificial illumination. It is inexpensive and comes in two varieties: ring lights and box lights.
2. Choose a proper background
Most Poshmark products have a white background. It is the best tip for taking good Poshmark photos because it will display the least amount of distractions.
Moreover, it will also be easier to upgrade from white to almost any color. You can use a whiteboard, which is inexpensive and available in any art store. Go for pure white rather than off-white.
You can also use an app like PhotoRoom or a manual photo editing service provider for removing backgrounds and editing photos, giving you a competitive advantage in creating great visual material for your listings.
3. Use your phone camera for square photographs or 1:1 ratio
Instead of utilizing Poshmark's in-app camera, utilize your phone's camera and save your photos directly to your phone's camera roll. Poshmark requires all images to be square – 1:1 ratio, so go through your camera viewer till you find that setting.
Your photos will be the correct size, and your phone will take high-quality pictures (remember to wipe out the camera lens once you start clicking). You can edit/brighten your photographs immediately on your phone if necessary.
Poshmark shipping tips
Going the extra mile within shipping will convert your buyers from one-time customers into recurring ones.
Here are a few Poshmark shipping tips to delight your customers:
1. Offer packaging with a personal touch and small gifts
Quality packaging is an essential part of the overall purchasing experience. With just a few extra touches, you can surprise, delight, and even put a smile on your buyer's face (and possibly convert them into returning customers)!
It would be best to use quality tissue paper, die cut stickers, ribbons, thank-you cards, stickers, stamps, or business cards or custom pins to help spice up your package before you hand it in at the post office.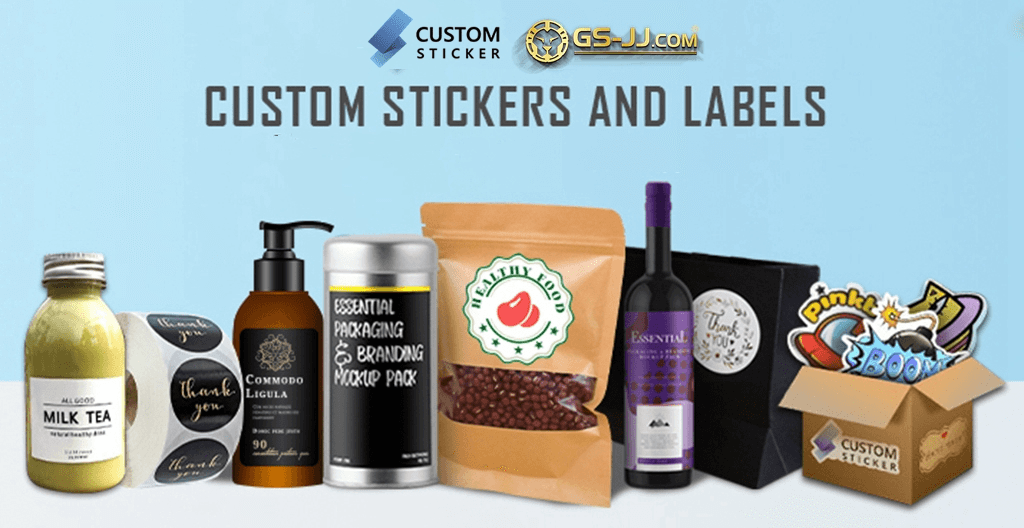 2. Reduce the Poshmark basic shipping fee
When a buyer shows interest in your goods by "liking" them, message them and offer to reduce the introductory Poshmark shipping price. If more than one buyer likes the very same item, you can extend the same shipping benefit to the others.
Any professional seller includes shipping costs in the final price. You can also do the same with your Poshmark items to increase sales.
3. Take protective measures with your shipments
Take necessary protective measures to avoid any damage during transit. Wrap the products in soft material or use air pillows. Don't stray away from using priority mail as well.
Attach a "fragile" shipping label to the top of your boxes if you are shipping fragile items such as:
make-up
glass
or sensitive home decorations
General tips for selling on Poshmark for faster results
Making a six-figure income on Poshmark necessitates a revenue of $8334+ per month. Here is how to:
1. Take risks in pricing
If you receive an offer lower than your quote, always respond with a counteroffer. Even if you're selling at a discount from your retail price, ensure a reasonable offer. Don't miss out on a sale by attempting to squeeze the last few dollars.
When determining the final revenue from a listing, remember to account for Poshmark's cut, discount, and the cost of shipping.
2. Sell high-quality and high-value items
Reselling items in the Poshmark closet is far from selling poor-quality items. Packing, labeling, and shipping a $200 waist-flattering dress and a $5 hip-length shirt takes time and effort from the seller's perspective.
If the $200 clothing piece generates ten times the profit of the shirt, it makes perfect sense to sell more higher-priced items.
3. Rank high by relisting your stale listings
Nobody wants to shop from a closet that hasn't been used in months. Relisting helps to keep your wardrobe fresh and helps you rank higher on search results in Poshmark's default ordering.
It also informs buyers that they are purchasing from an active closet, as well as reassuring them that the seller is trustworthy.
4. Start using cross listing software
It might be time-consuming to list your products on multiple marketplaces. This is why most resellers are using cross-listing software. A quality cross-listing app can save you time while increasing your exposure, interaction, and tracking all of your products and sales.
Crosslist, for example, lets you import up to twenty listings simultaneously in seconds. Additionally, the application allows you to import listings in bulk or one at a time.
You can also cross-list from one marketplace to another right away. Whether you choose to make changes before cross-listing, each system offers a specific use case, such as image editing.
Crosslists' easy image-editing interface is a standout in-app feature. Rotate, trim, zoom, apply filters, add annotations and stickers, and then fine-tune by adjusting the brightness, exposure, contrast, saturation, temperature, clarity, gamma, and vignette.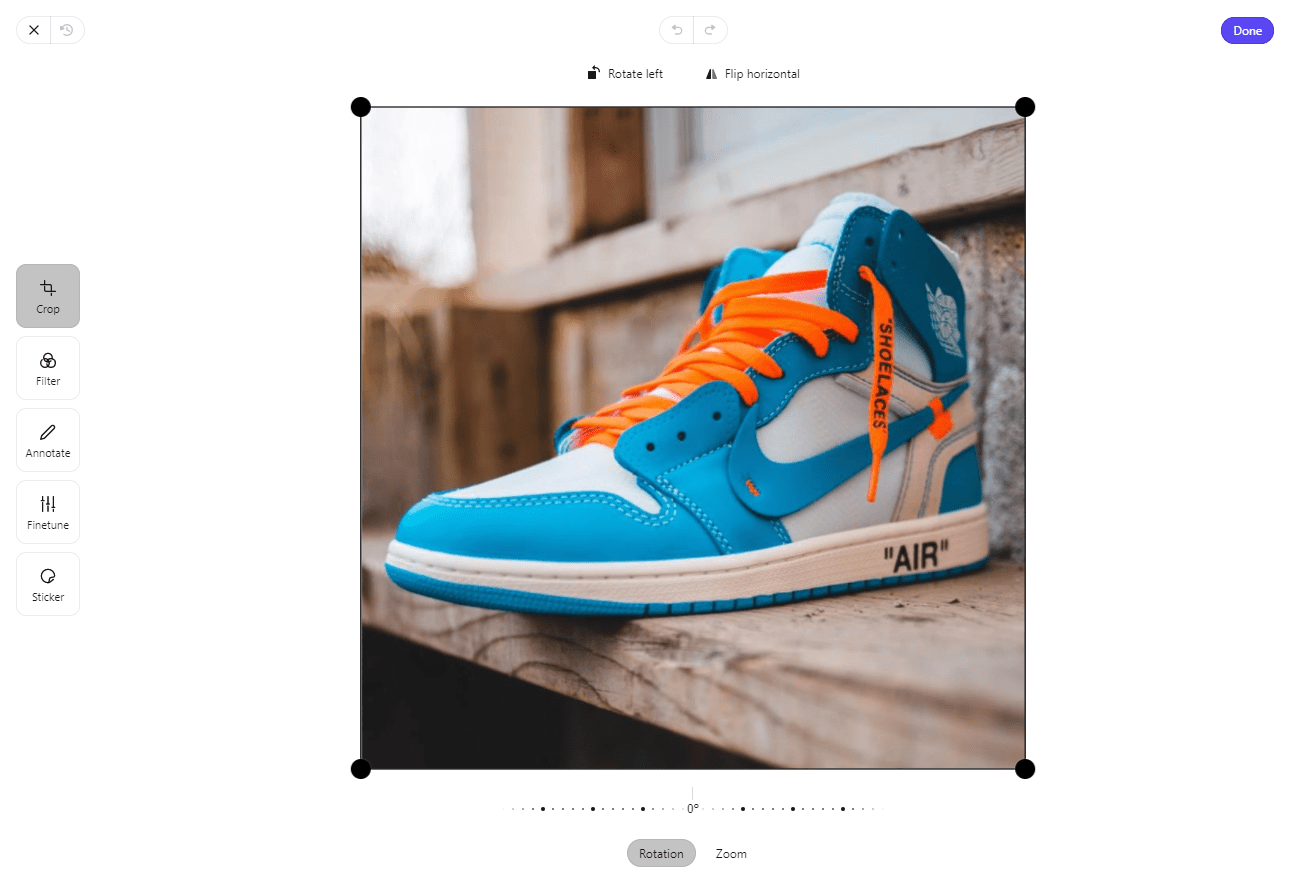 Read on: 7 Benefits Of Multi-Channel Selling
Increase sales with these Poshmark selling principles
1. Always keep in mind how much Poshmark takes
Poshmark charges a 20% commission on purchases of $15 or more. The company charges a flat fee of around $3 on sales under $15. When deciding on your listing price, it'll be wise to factor in these costs.
2. Offer Poshmark bundles
A Posh Bundle allows a buyer to buy numerous listings from the same closet at once. Sellers can also use a Bundle to connect, share, or sell their products.
As a seller, you can add listings that your customer might be interested in into Bundles. Bundles also allow you to send Poshmark users a private offer, including a shipping discount that is only available to them.
Poshmark Bundles give sellers an advantage because they can reach out to potential customers and show them a handpicked selection of things appealing to the customer's interests. It also assists sellers in encouraging potential buyers to make a purchasing choice by providing a seller discount.
Furthermore, bundles make the seller's closet inventory move considerably faster while allowing them to send their products at lesser shipping charges.
Poshmark bundle is precisely that. By offering bundle discounted rates to buyers, you can persuade them to buy from you rather than another Poshmark seller. It doesn't have to be a massive discount – even 5 to 10% off can make a big difference for users.
If you're wondering how to bundle on Poshmark, the process is quite simple: just select the items you'd like to bundle from your closet, and when you send the offer to the buyer, they can purchase those items together with the applied bundle discount.
3. Participate in Posh parties
Posh Parties are meaningful virtual events that Poshmark offers at various times of the day. Every party focuses on a different category and welcomes shoppers to purchase or share the items on the list. Share your products with the party if they fit the theme.
It's an excellent way of reaching an audience that will eventually become loyal customers. You can also gain followers by sharing listings of all other Poshers. The majority of them will follow you back.
4. Respond to comments and feedback
Poshmark is a very active and fast-paced marketplace, so – just like with social media – being responsive is essential for standing out.
Always provide a positive shopping experience, excellent customer service, buyer support, and respond to comments on your listings promptly. You can even take things further by tagging users as you respond to their comments.
While researching this article, we noticed that many users are confused about how to message someone on Poshmark.
While Poshmark does not support direct messaging, there is a workaround you can use to communicate with other users.
Many people deliver texts by adding a comment to a listing that includes a @ mention of the user. Anyone looking at that listing will see the comment.
Become an expert Poshmark reseller
Experts predict that online shopping will soon surpass sales of brick-and-mortar stores and conventional retailers. With a smart approach and a little bit of effort, you can get a piece of that pie.
Earning a six-figure salary involves understanding the supply and demand game—find items that people want to buy and stock your inventory to as many items as possible.
If you are still not sure how to become an expert Poshmark reseller – you can always reach out and ask us anything. We pride ourselves on providing excellent customer support, free of charge.
Questions or just say hello!
Well, congratulations to you for making it this far! Here's a reward in the form of a 10% discount code on your first month of Crosslist (add during check-out). Sign up now with a 3-day money-back guarantee!
You can learn more about how Crosslist works here.
If you have further questions, feedback, bug reports, or want to know a bit more about us, why not swing by for a chat and say G'day! You can have a chat with us through Messenger.